You know how important it is to clean your bathrooms, wash your floors and mow your grass. But do you know how important it is to wash your roof? Roof washing is easy to forget about because it is not something that you regularly look at or knowingly use. The roof is one of the most important parts of your home, and it should be treated as such.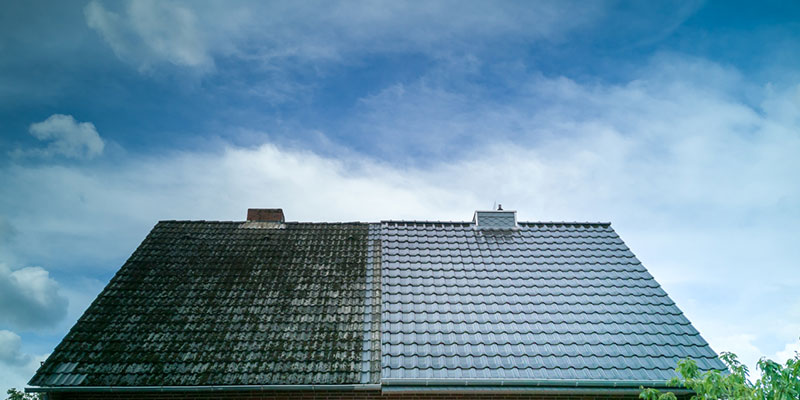 Regular roof washing is important for the following three reasons:
Prevent Water Damage – Water damage is a very serious problem that can lead to many costly repairs. When your roof is not cleaned regularly, you will likely find missing or damaged shingles. When shingles are missing or damaged, there is a fair chance that water is leaking into the home. This water can lead to a whole host of issues that are very costly and time-consuming to repair. Regular roof washing can help prevent a damaged and leaking roof.
Money Savings – It is far less expensive to pay for regular roof washing than have to repair or replace a roof. Roof washing is similar to performing oil changes and other preventative maintenance on your car. You do it now to prevent problems later.
Curb Appeal – Roofs can collect a lot of algae, moss, and debris. If not removed, these contaminants can lead to an aged and ugly roof. Help to keep your home looking new with regular roof washing.