Over time, homes will start to look dingy, dirty, and in need of a good washing. There are a few ways to get your home clean. One of our favorite ways is exterior house soft washing. Exterior house soft washing has many benefits that make it the perfect option for many of our clients.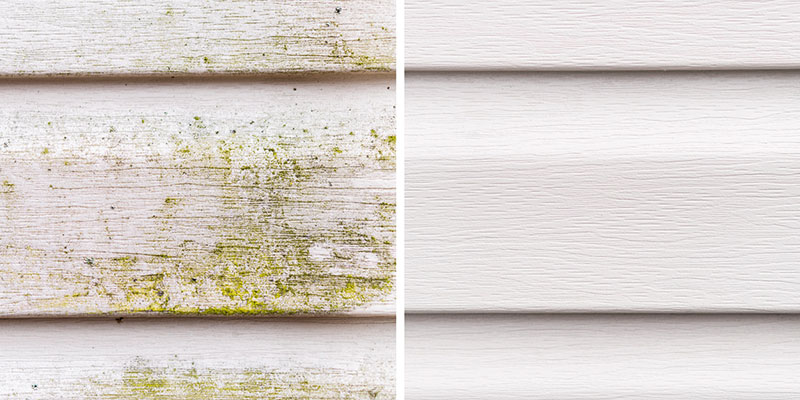 Here are our top four reasons we recommend exterior house soft washing to our clients:
Extended Life of Home – There are many harmful elements that your home is constantly being exposed to. From dust to algae, mold, and debris, these harmful elements will collect and start to break down the exterior elements of your home. You can help extend the life of your home with regular soft washing.
Less Water Needed – You don't have to stress about a huge spike in your water consumption after having your exterior house soft washing completed. The amount of water used is minimal compared to many other forms of house washing.
Better Curb Appeal – A clean home looks better. When a home looks better, the curb appeal increases too.
Contaminant Removal – There are many contaminants that can be difficult to rid your home of when not using soft washing. The chemicals and cleaning products used in soft washing help to ensure complete contaminant removal.
When you are ready to extend the life of your home, increase curb appeal, and remove harmful contaminants, all while keeping your water bill low, give us a call at Safari Softwash.