We offer thorough walkway cleaning services that won't damage your surfaces.
Your home's walkway is more than just a path to your front door; It's what will give your visitors their first impression of your residence. Our team here at Safari Softwash believes that a clean and well-maintained walkway can welcome your guests better than any welcome mat, and we're proud to provide soft washing solutions throughout our community.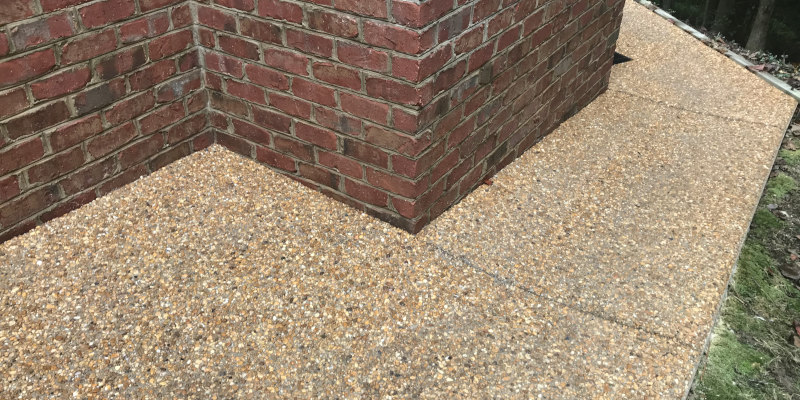 Soft washing uses gentle streams of water and specialized cleaning solutions to efficiently remove dirt, mold, algae, and other contaminants from a variety of exterior surfaces. Unlike traditional pressure washing, which can be too harsh for some delicate surfaces, soft washing gently cleans and sanitizes without causing any damage.
Walkways can naturally accumulate a layer of dirt, mold, and algae over time, and store-bought cleaners might not get them as spotless as you'd like. When you rely on our walkway cleaning technicians, we'll use our soft washing expertise to target organic growths and other grime at the source, leaving your walkways spotless and sanitized.
Furthermore, if you're concerned about harsh chemicals, you'll be pleased to know that all our cleaning solutions are 100% biodegradable, non-hazardous, and environmentally safe. We're an authorized SoftWash Systems cleaner, and our walkway cleaning methods will leave you with results that can last up to six times longer than standard pressure washing.
When you're ready to boost the curb appeal of your Williamsburg, Virginia home, choose our team for a thorough, eco-friendly, and long-lasting walkway cleaning solution. Contact us today to schedule an appointment or learn more!