It is a good idea to entrust us with your gutter cleaning so that you don't have to do it yourself.
The gutter system on your home is designed to carry rainwater away from your home. Clogged gutters can cause damage to your home, such as rotting facia boards, water intrusion into your home, and foundation issues that ultimately lead to structural damage. When our technicians clean your gutters, we don't just remove the debris. We flush your gutters with water to ensure everything is working properly, including your downspouts. If we find any issues, we will bring them to your attention so they can be addressed as soon as possible.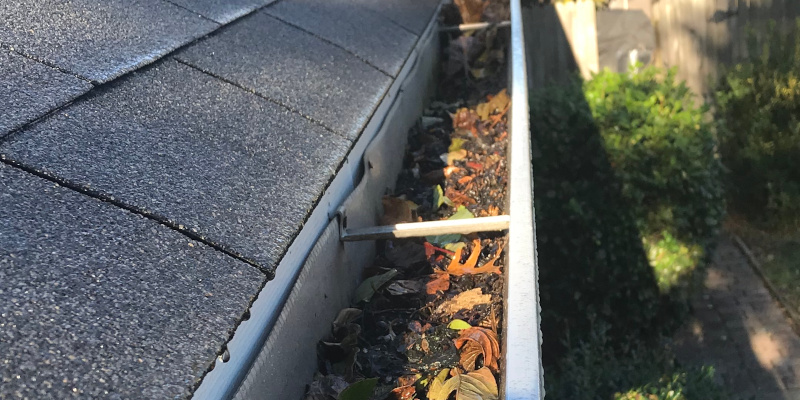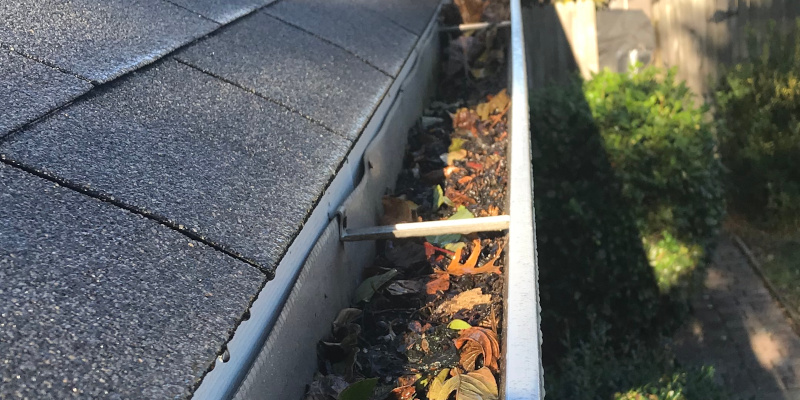 When you clean your gutters, you likely only clear out the debris on the inside. However, did you know the outside of your gutters should also be cleaned on a regular basis to extend their lifespan and improve curb appeal? With our innovative softwashing technique, our team at Safari Softwash can safely and effectively clean out the leaves and other debris, as well as clean the surface both inside the gutter and the outer face of the gutter.
There is a good reason why gutter cleaning should be done this way. If you leave behind any grit or other contaminants, it will be able to grab debris that would have otherwise been swept away out the downspouts. Once some small debris is captured, it holds tight to the next piece, and before you know it, you have dirty gutters again.
It is a good idea to entrust us with your gutter cleaning so that you don't have to do it yourself. We have the equipment and training to do the job safely, and you'll find our gutter cleaning services are affordable. We love helping people in the Williamsburg, Virginia area have beautiful, clean gutters.
Gutter cleaning is the best way to ensure your gutters are performing as they should. If you have questions about why our method is superior to other options and would like to get an estimate, don't hesitate to reach out to us. We can also handle other exterior cleaning for you, such as deck cleaning, driveway cleaning, roofing cleaning, and more.
---
At Safari Softwash, we offer gutter cleaning services in Williamsburg, Jamestown, Newport News, Yorktown, Providence Forge, and Toano, Virginia.