We'll help you maximize the returns on your solar investment.
Your solar panels tirelessly harness the sun's energy and provide your Williamsburg, Virginia home or business with sustainable power. However, these panels require regular maintenance to continue operating at peak efficiency.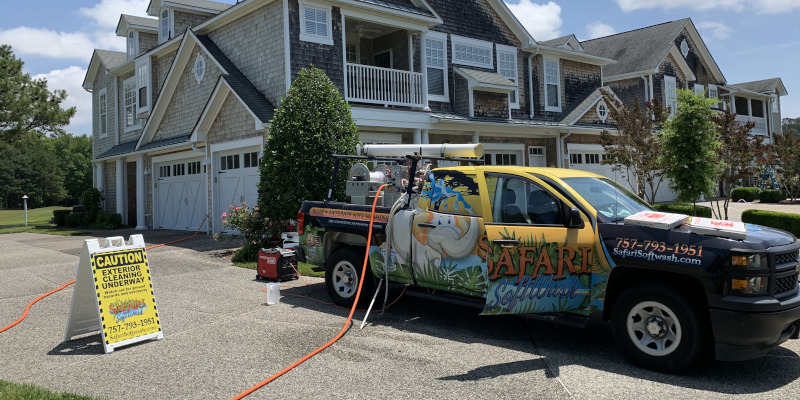 Here at Safari SoftWash, we offer high-quality solar panel cleaning services throughout the community. We know that various contaminants, such as dust, bird droppings, and fallen leaves, can accumulate on your solar panels and diminish their performance over time. If you want to make the most out of your investment in clean energy, it makes sense to invest in regular solar panel cleaning services.
Although the idea of cleaning your solar panels might sound like something you could handle on your own, our team would like to remind you that your panels are intricate devices that need special care. If these panels are damaged, it could cost you hundreds or thousands of dollars. Instead, we highly recommend contacting our team to soft wash your solar panels.
When we provide solar panel cleaning services, we use gentle streams of water and eco-friendly cleaning solutions to effectively remove dirt and grime without posing any risks to the underlying surface. Our expert soft washing technicians will ensure your panels remain in pristine condition.
Regular solar panel cleaning can boost the performance of your panels and help extend their lifespan, which can benefit both your wallet and the environment. If your solar panels need to be cleaned, turn to us for the long-lasting results you need. Contact us today for more information.