In our experience here at Safari Softwash, there are some things most people just don't think about cleaning. We find that it's usually easier to remember to clean something you want to look nice, such as your living room, and harder to remember to clean something purely utilitarian, such as your utility closet.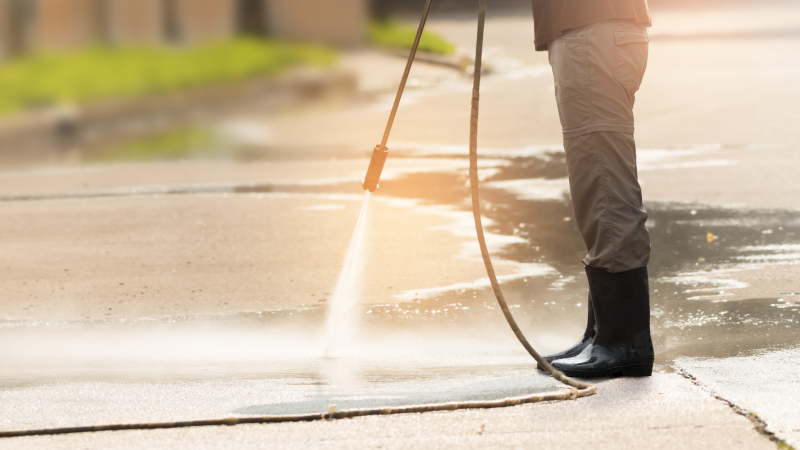 One utilitarian structure you might be neglecting is your driveway, so we have put together this article to go over some of the benefits of driveway cleaning.
Damage Prevention – The first benefit of our driveway cleaning service is that it can help prevent damage. Contaminants such as dirt, grime, algae, and others will eat away at the concrete over time, gradually causing it to crumble and break. By having your driveway cleaned regularly, you can greatly slow down this process to keep your driveway in better long-term condition.
Appearance Improvement – Another benefit of driveway cleaning is that it will improve your driveway's appearance. If your driveway is stained with motor oil, rust, or anything else, those stains are bringing down your home's curb appeal. Our team will remove all traces of these stains to leave your driveway looking like new.
Slip Hazard Removal – Lastly, some of the contaminants we mentioned above, such as algae, will not only damage your concrete, but they can also make it dangerously slippery in wet conditions. If you want to minimize the risk of slip accidents, we encourage you to schedule driveway cleaning services at least once every six months.