Soft washing is an essential aspect of home and commercial building maintenance. It eliminates dirt and organic growth, maintaining your property's appearance and structural integrity. However, proper soft washing goes beyond a hose and some water. There are other considerations, such as damage to your property's exterior, hence the need to always hire a reliable soft wash company.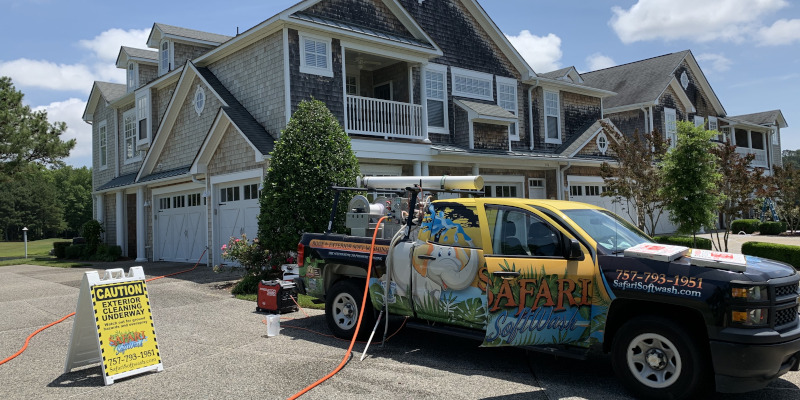 With that being said, what should you look for when looking for a good soft wash company?
Licensing and insurance. A proper soft wash company must be SoftWash Systems certified as proof that they can handle the job. Furthermore, they should be insured to ensure your property is covered for any damages or injuries that might occur while cleaning your home.
Experience. It's always good to choose an experienced soft wash company. They are more likely to have skilled technicians who can give your property's exterior a quality facelift.
Customer service. The soft washing industry is based on trust. You deserve a soft wash company that is easy to reach, keeps its word, does its job on time, and does it seriously, for that matter. One way to ensure you hire a reputable company is by reading reviews from some of their former clients.
If you're looking for a great soft wash company, you can reach out to us. At Safari Softwash, we have been offering soft washing services since 2017. We are licensed and insured, and you can trust our skilled technicians to get the job right on the first try. If you are interested in our quality soft washing services, give us a call today. We are always happy to help.