You have spent a lot of money having your solar panels installed, and they provide a very important function for your home or business. We understand how important it is to you to have your solar panels working at peak performance. One way to keep your solar panels working at their best is to have regular solar panel washing done.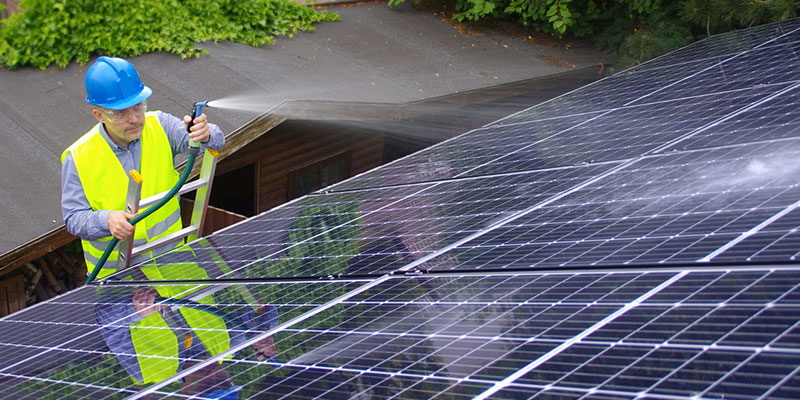 Over time, a layer of grime will build up on your solar panels, making them less effective at capturing solar power. Solar panel washing will help to remove this layer and keep your panels working well. Below are just a few of the reasons why we recommend regular solar panel washing:
Maintain Your Warranty – Many solar panel companies make regular solar panel washing a requirement to maintain the warranty.
Durability – There are a lot of particles, dust, and debris in the air that can accumulate on your solar panels. Over time, this will cause your solar panels to not only be less efficient but also become less durable. By regularly removing the dust and debris buildup, you will be ensuring a much longer lifespan for your solar panels.
More Efficient – Regular solar panel washing can help to make your residential solar panels more efficient.
Aesthetics – Dingy and dirty solar panels can cause your entire home to look dingy and dirty. By keeping your solar panels clean, you will help to improve your home's aesthetic appeal.
Give us a call at Safari Softwash to have your solar panel washing completed. We know how to clean solar panels properly and safely.